Vehicle Exchange Program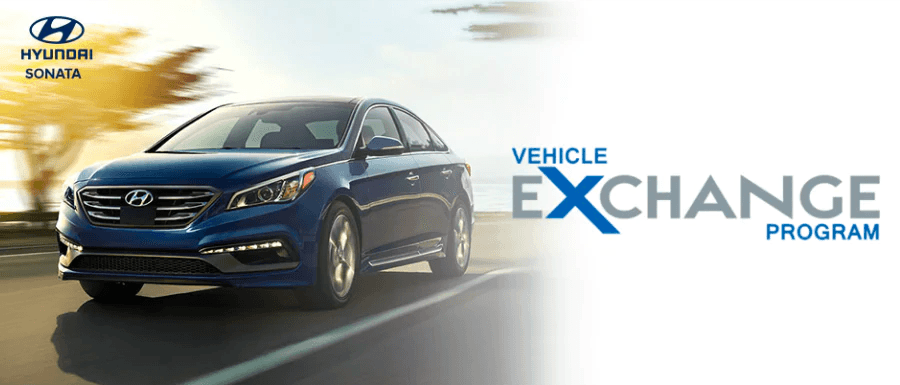 Hyundai Vehicle Exchange Program in Las Vegas
Drive a new Hyundai for the same or similar payment as your current vehicle.
Now is the time to upgrade your current vehicle with Centennial Hyundai's Vehicle Exchange Program.
Trade Your Vehicle for a new Hyundai and receive:
*Above market value for your car
*Low monthly payments
*Lower fuelcost and increased miles per gallon
*Increasedsafety and security technology
*Brand new comfort and entertainment features
If you are interested in learning more about this program, with no obligation, email our Hyundai Vehicle Exchange Program Representative by fill out this form or by calling (855) 410-3421.