Professional Hyundai Battery Service
Your Hyundai's Battery is Essential in Getting You Where You Need To Go.
Today's cars are virtually computers on wheels. The battery is the heart of the vehicle and supplies electricity to the complex computer and controllers. Keeping your battery in top shape and prolonging its life will help ensure it provides the zap to power your Hyundai's zip. 
Here are steps you can take to maximize your battery's health:
1. Don't overtax your battery
Avoid using power while the engine is off to ensure your battery maintains a full charge. Many after-market plug-in devices may continually tax your battery even when your car is not running.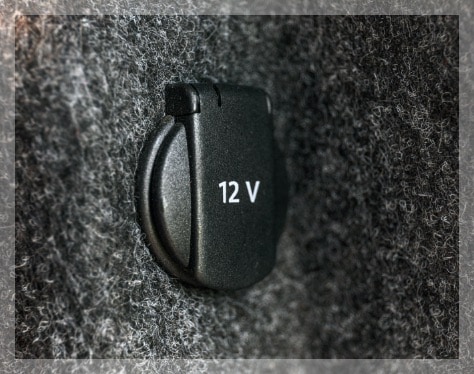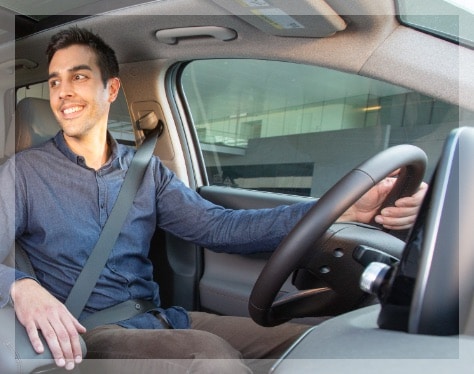 2. Drive Smarter
The vehicle charging system is maximized when the vehicle is decelerating and coasting. Leave room between you and the car you are following in city driving. Avoid abrupt stopping and accelerating. You may even save some gas too.  
3. Regular Maintenance
Battery performance can be impacted by corrosion, loose connections, dirt, grease buildup on the battery, and more. Many of these conditions can be prevented by routine battery inspections and maintenance. Early detection of potential issues saves you time and money.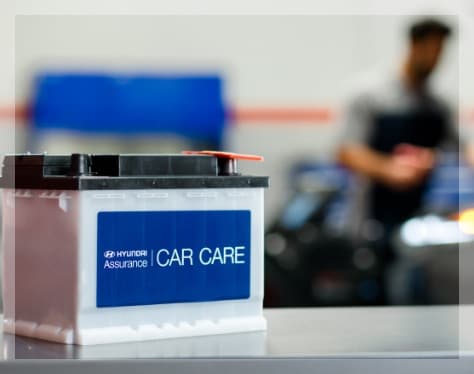 Find Professional Battery Service at Our Hyundai Service Center in Las Vegas
The best way to avoid last-minute interruptions and inconvenient jumpstarts on your daily Henderson drives is to schedule regular battery inspections. At Centennial Hyundai, our certified technicians are standing by to ensure your vehicle's battery is up for your weekend errands and morning commutes. Take a closer look at everything our battery services include before scheduling anappointment with our dealership today.
Explore Our Hyundai Battery Services Near North Las Vegas
Whether you've noticed slow startup times or you want to keep up with your battery's health, Centennial Hyundai is here to help. Our experienced technicians are standing by to provide professional service and keep your vehicle running in top shape.
Battery Inspections
To get the most out of your Hyundai model, you'll want to make sure that your vehicle's battery is still in great shape. During a battery inspection, our service team will take a close look at the battery and perform a variety of tests and diagnostics to learn more about its current quality and charge. We'll also check for any corrosion, leaks, or other damage to your battery.
We recommend checking your owner's manual for model-specific service recommendations. However, most experts suggest scheduling a battery inspection about every six months. If you notice any issues starting your engine, you'll want to give our Hyundai service center near Paradise, NV a call sooner.
Battery Replacements
Over time, your vehicle's battery can lose its charge and affect your driving experience. While your battery is designed to provide optimal performance for miles to come, you may find that you need a replacement every four to five years. Plus, taking long road trips and towing heavy loads can put an extra toll on your battery's overall life. If it's time for a new battery, our service center can find an option that best fits your specific model and get you safely back on the road.
Schedule Your Next Battery Service Appointment at Centennial Hyundai
If you're ready to bring your Hyundai model to our service center, we encourage you to visit our Hyundai dealership near Enterprise, NV today. Our experts will be happy to provide you with more information and answer any of your questions.
Need Battery Service? Contact Us Today!
Delaying battery service can leave you stranded. Let us provide the best possible service for your Hyundai. 
Schedule Service